Visiting the Universal Orlando Theme Parks with Food Allergies
Whether you're a Walt Disney World pro that is heading to Universal Orlando for the first time, or you are heading to Orlando for the first time, it can be hard to know what to expect when it comes to ordering safe food!  Universal Orlando does have a similar process for ordering meals when you have food allergies at their quick service and sit-down restaurants as Walt Disney World does. 
Your first step is asking to speak to a chef or a manager when you are ordering. At quick-service restaurants, you will ask the cashier to speak to a chef, and at sit-down restaurants, you will ask your server if you can speak to a chef.  The chef or manager will bring you a list of ingredients and talk to you about what will work best for you. Some places may have more options than others but they'll let you know what is safe and how they'll cook it to keep you as safe as possible.  The person taking your order can also help give suggestions about other things that may be an option but isn't on their allergy menu.  Chefs will make sure the food is not cross-contaminated or cooked with one of your allergens or intolerances when they are preparing your food.  Depending on your food allergies and preferences, they may be able to make food on a fresh pan to avoid cross-contamination.
So now that you know how to order, where should you eat?  Quick-service restaurants are great places to eat quickly and get back to the parks.  One of my favorite quick-service restaurants to eat at is Captain America Diner in Islands of Adventure.  They have great chefs and have always made my food safe and delicious!  One chef there even tracked me down to double-check everything was safe for me.  If you're hoping for a Harry Potter-themed quick service meal, Three Broomsticks is the best! They have a great selection of meals to choose from and it's definitely worth any wait.  I have gone in and ordered at a slow time and requested a safe ½ chicken meal for a later return time and I've gone in and asked to be fed as soon as they can.  They have accommodated me each time and I'm always impressed by the food.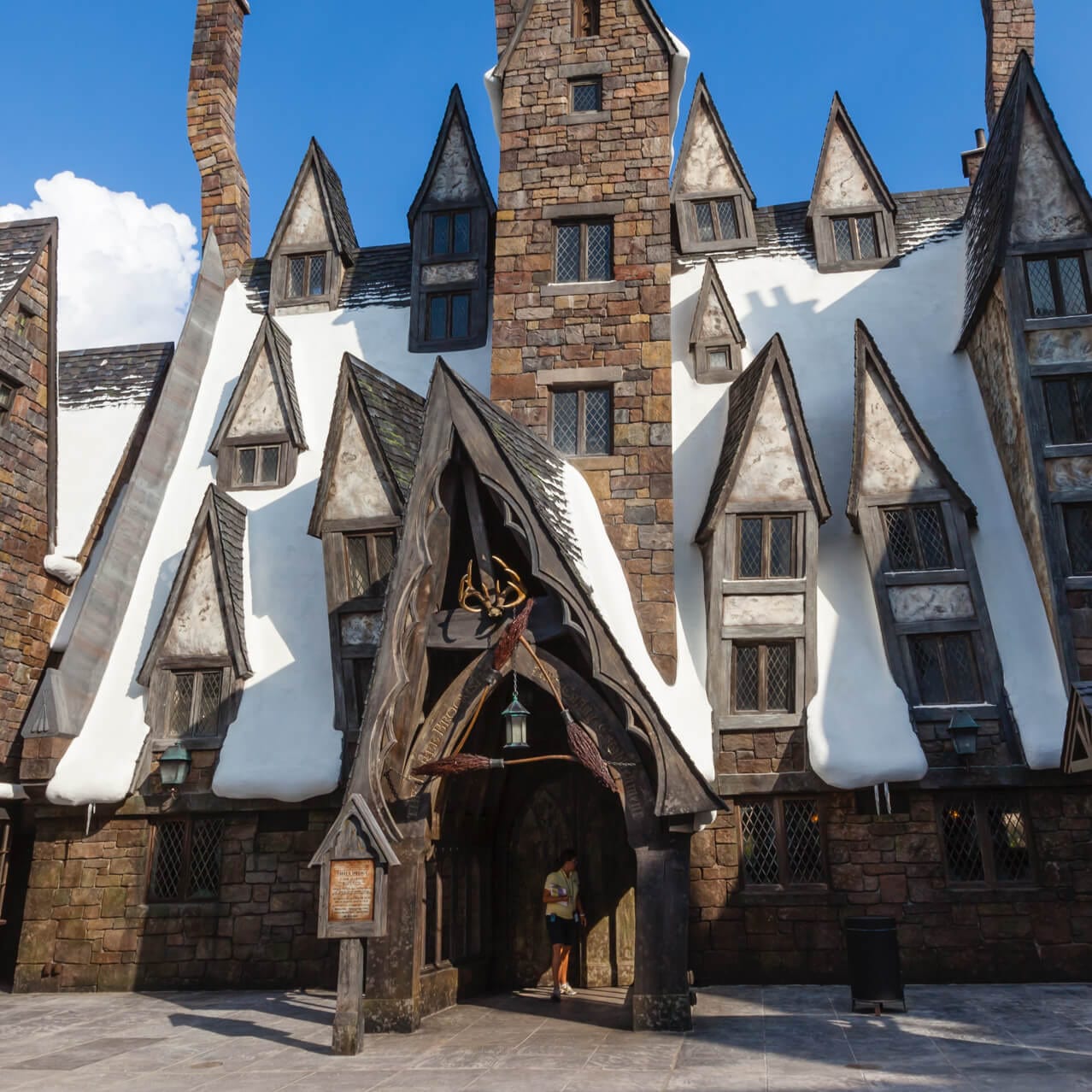 When it comes to sit-down meals, Mythos wins every time!  I have had so many great meals there, it doesn't feel like a trip to Islands of Adventure without dining at the "World's Best Theme Park Restaurant" as awarded by Theme Park Insider!  When you dine at Mythos Restaurant, you will feel like you're in the setting of a Greek mythology story.  The setting and the food will make for a meal you won't forget any time soon!  If you are looking for a sit-down meal at CityWalk, Hard Rock Cafe or NBC Sports Grill & Brew are both great options.  They both provide a fun atmosphere in their restaurant and some great food!  
KELLY VAN EERDEN - JENISON, MI
Lead Travel Planner & Certified Autism Travel Professional™
 She currently lives in Jenison, Michigan with her husband, daughter, and son.  They love to travel and one of their favorite destinations is Walt Disney World. Kelly grew up visiting Walt Disney World with her family and continued the tradition with her children.  From the first time they saw Cinderella's Castle at the age of 4 and 7, they were hooked and still are 13 years later!  As the kids have grown up, they have continued to explore new destinations as well. They went to Universal Orlando as a family in 2019 and on their first Disney Cruise in 2020.  They look forward to exploring more destinations as a family this coming year.  Shey loves being able to get away as a family to relax and recharge from the day-to-day activities that keep them busy.