Are you suffering from Vitamin Sea deficiency? Grab your girlfriends for an all-inclusive Girls Getaway Weekend on Turks and Caicos!
Wave goodbye to your husband and kiddos… This Caribbean vacation is girls-only!
Time with girlfriends is proven to release happy hormones and decrease stress. A happier, healthier you is just a plane ride away!
Imagine yourself and your BFFs sipping endless pours of premium spirits on a white sandy beach or enjoying an array of aquatic activities, SUP boarding, kayaking or snorkelling through turquoise waters — taking breaks only to enjoy 5-star Global Gourmet™ dining or for a rest in your luxurious accommodation.
Dive into a one-of-a-kind, unbelievably exciting Beaches all-inclusive Turks & Caicos!!
From the time you touch down on the island until the moment you leave, we encourage you to "seas" the day! Join us for pre-planned activities, or do your own thing! The entire weekend is all-inclusive, so you can do as much or as little as you want, guilt-free!
Shell-ebrate with a weekend full of parties, pampering, self-care and more!
We'll begin our Girls Getaway Weekend with a Welcome Cocktail Party, kicking off four days of fun with the girls!
Other fun events include:
Jewelry & Wine Soiree

Beauty Tips & Tricks

Private Catamaran Cruise

Seaside Yoga & Meditation

Beach Bonfire All White Party

Farewell Cocktail Party
And a few more surprises along the way!
You deserve to be pampered, so we're including a $200 Red Lane® Spa Credit and a Sanitas Skincare kit, so you can unwind from the stresses of daily life and experience all the luxury of the award-winning Beaches Resort!
Fin-tastic community
We welcome groups of friends, mother/daughter duos, or solo female travelers! Join our community of Girls Getaway Weekend travelers to make connections with fun fellow beach-goers, chat about packing questions and daydream about our big trip together!
The last of the true exotics is first for families
Dive into a one-of-a-kind, unbelievably exciting Beaches all-inclusive
Turks & Caicos vacation
for the whole family. This amazing all-inclusive resort features a 45,000 square-foot waterpark; five magnificent villages, boasting the architecture and ambiance of Italy, France, the Caribbean and Key West; a 12-mile beach lapped by clear turquoise waters.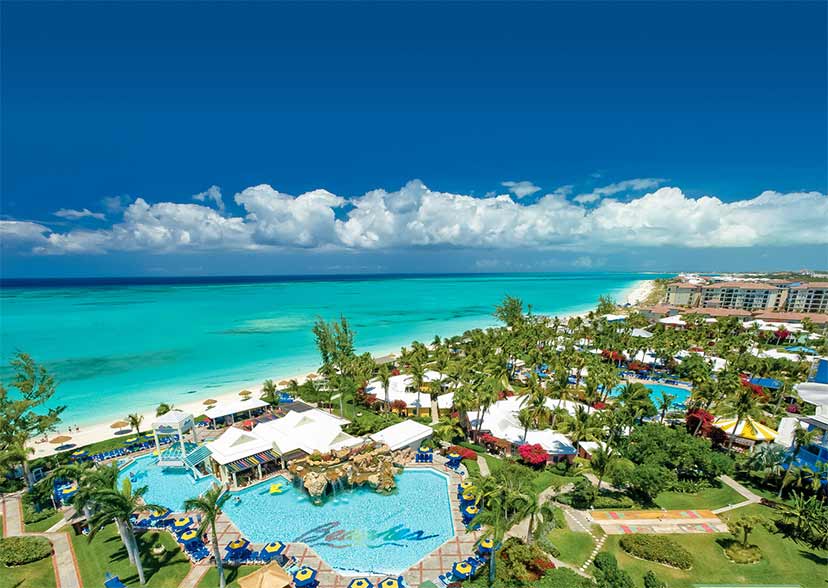 Price includes deluxe accommodations, excludes airfare and is subject to availability. Offer is not combinable with any other promotion, and activities are subject to change. Space is limited and additional nights available at published rates. Kids rate apply. Upgraded Suite & Concierge rooms available at an additional cost. Exclusive BFF activities and Special Gifts are NOT available anytime except during the dedicated weekends.